We are now using Submittable. As such, we are no longer accepting submissions via email. Emailed submissions sent after 2/21/21 will not be accepted and authors are expected to use Submittable. There is a $3 USD reading fee. Please allow 4-6 weeks for a response.
For more on our decision to use Submittable, read this.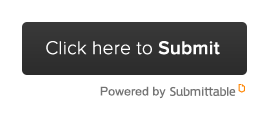 Check here for the submission guidelines for our Copperfield Awards Historical Short Fiction and Poetry Contest.
Check here for the submission guidelines for Copperfield's second anthology of historical fiction.
General Submission Guidelines
The Copperfield Review is a journal of historical fiction. Please note the following changes.
Beginning in July 2021, The Copperfield Review will become The Copperfield Review Quarterly! We will feature digital and bound editions of our journal in January, April, July, and October. We are currently accepting submissions for our July 2021 edition.
We publish short historical fiction and history-based poetry. While we are no longer seeking history-based nonfiction, we are still open to submissions of historical fiction author interviews and historical novel reviews. Please note that we are looking to publish reviews of recently published historical fiction, recently meaning within the last 12 months.
Payment will be a $20 honorarium, a copy of the print edition, and a copy of the digital edition. All payments are in U.S. dollars. Writers will be paid when the edition is published. PayPal is our only method of payment at this time, so if your work is accepted and you wish to be paid by The Copperfield Review you need to have a valid PayPal account. It is the contributor's responsibility to understand how PayPal works. The Copperfield Review does not assist writers with PayPal. We do not accept PayPal invoices from writers.
* * * * *
If you are serious about being published in The Copperfield Review you might take the time to read the following guidelines about what we're looking for when considering work for publication.
* * * * *
Contact The Copperfield Review at copperfieldreview(at)gmail(dot)com.
We accept submissions 365 days a year. We accept previously published submissions. We reserve the right to edit the work we publish for length, content, and clarity. We reserve the right to remove an author's work from our website at any time. We reserve the right to withdraw an acceptance for publication at any time.
Authors must notify us immediately if they need to remove their submission or if their work is accepted elsewhere while it is under consideration at The Copperfield Review. We are unable to consider future submissions from authors who do not respect this request.
Authors, do not submit a new version of your story or a new bio after we accept your work. Send the final draft of your story and the correct bio with your submission.
Authors who have been published in The Copperfield Review and need to have their work removed from our website should contact us at info(at)copperfieldreview(dot)com.
Do not contact editors at their personal email addresses or social media accounts with questions or comments regarding The Copperfield Review. All Copperfield business should be sent to The Copperfield Review.
Due to the large number of submissions we receive, we are unable to offer feedback on pieces we do not publish.
Fiction/Poetry
Short story submissions may be no longer than 3000 words in length. We also accept short shorts of 500-1000 words.
We will consider novel excerpts if the excerpt can stand on its own as a short story. The novel excerpt may be no longer than 3000 words.
We accept submissions of history-based poetry.
Include a third-person bio with your submission.
SaveSave
SaveSave
SaveSave
SaveSave
SaveSave
SaveSave
SaveSave
SaveSave
SaveSave
SaveSave
SaveSave
SaveSave
SaveSave
SaveSave
SaveSave
SaveSave
SaveSave
SaveSave
SaveSave
SaveSave