Our submission guidelines for our digital and print editions of Copperfield Review Quarterly can be found at www.copperfieldreviewquarterly.com.
If you are interested in submitting to our online journal, The Copperfield Review, please follow the guidelines below.
The Copperfield Review uses Submittable. There is a $2 reading fee. To differentiate work submitted for Copperfield Review Quarterly from submissions for The Copperfield Review, please add either CRQ or CR to the title of your submission. Submit your work here: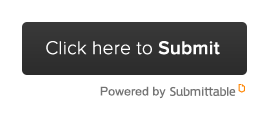 Please keep in mind that The Copperfield Review is a journal of historical fiction. If your submission is not historical in nature it will not be considered for publication. We accept submissions 365 days a year. We accept previously published submissions. We reserve the right to edit the work we publish for length, content, and clarity.
Authors, do not submit a new version of your story or a new bio after we accept your work. Send the final draft of your story and the correct bio with your submission.
Short story submissions may be no longer than 3000 words in length. We also accept short shorts of 500-1000 words.

We will consider novel excerpts if the excerpt can stand on its own as a short story. The novel excerpt may be no longer than 3000 words.

We accept submissions of history-based poetry. Please note that we only accept one poem per poet per submission.

Include a third-person bio with your submission.
If you have written a review of a historical novel or a nonfiction book about history or writing, we welcome the submission of your review. Send the complete manuscript. Do not query first. While we do sometimes publish reviews of older books, we are seeking reviews of recently published historical novels, recently meaning within the last 12 months. Book reviews must be submitted with book review information:
how many quills awarded (on a scale of 1 to 5, 5 being best)

Include a third-person bio with your submission.
Authors who agree to appear in The Copperfield Review grant Copperfield Press the right to publish their work online. Otherwise, authors retain all rights to their work and they are free to license or sell their work however they wish. Copyright of the website is owned by Copperfield Press. Authors whose works are chosen to appear online at The Copperfield Review agree to have their stories or poems appear in marketing materials to promote sales of the journal.
We are currently paying a $15 honorarium for work that is published online in The Copperfield Review.
SaveSave
SaveSave
SaveSave
SaveSave
SaveSave
SaveSave
SaveSave
SaveSave
SaveSave
SaveSave
SaveSave
SaveSave
SaveSave
SaveSave
SaveSave
SaveSave
SaveSave
SaveSave
SaveSave
SaveSave