The Copperfield Review seeks to publish the best in historical short fiction and historical poetry. We proudly announce our second anthology of historical fiction.
Anthology Submission dates: April 1, 2021 through August 31, 2021. Authors submitting to the anthology can expect a response to their submissions beginning September 1, 2021.
Anthology submissions should be sent through Submittable. There is a $3 reading fee. The word Anthology should appear in the submission title.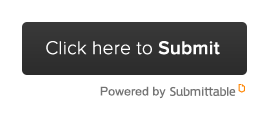 Fiction: Submit one short story of historical fiction of up to 4000 words. The story must be historical fiction, though it may also be a sub-genre such as historical romance, historical mystery, etc. We do not accept alternative history submissions.
Poetry: Submit up to 3 poems in one document. Poetry should be either historical fiction or based on a historical subject.
Publication Information
Copperfield's second anthology of historical fiction is scheduled for publication in October 2021.
The anthology will be published in ebook and paperback formats. Authors whose works are chosen to appear in the anthology agree to have their stories or poems appear in marketing materials to promote sales of the anthology.
Licensing

Authors who agree to appear in the anthology grant The Copperfield Review the right to publish their work in ebook and paperback formats in the anthology. Otherwise, authors retain all rights to their work and they are free to license or sell their work however they wish. Future publication of work that appears in the anthology should be noted as first appearing in The Copperfield Review's anthology. Copyright of the anthology collection itself is owned by The Copperfield Review.